Web Design Company Chennai >> Web Designing >> Shopping Feeds Services
Shopping Feeds Services
Shopping feeds are increasingly becoming the right path for online marketers. If you want to keep buoyant in the online marketing world, you need to get your products listed with the price comparison sites and join the online price wars. Ultimate Creators brings you the exact path to start with Shopping Feeds.
Google Product Search (i.e Froogle), Shopzilla (i.e BizRate), Yahoo Shopping (formerly Yahoo Products), Shopping.com (Also DealTime and Epinions), PriceGrabber, PriceSCAN, NexTag, mySimon and many other upcoming comparison sites are leaving it up to the merchants to fight for consumers. There are so many to choose from that you have enough trouble deciding which one is the best let alone which ones are the easiest to use. Come to Ultimate Creators. We help you find the right choice within the ambit of your limits.
Web Design Company Chennai Ultimate Creators starts from the scratch. We build a perfect site for you if you don't have one, optimize and feed products into the shopping search engines Whether you manage a list of your products with us, or have an automated solution between your website and our services, or require a custom solution, we can help get your products listed on many popular price comparison sites. With proper content optimization of their web content, your products will show up under related search terms and you will boost your odds on being listed at the top of the search results.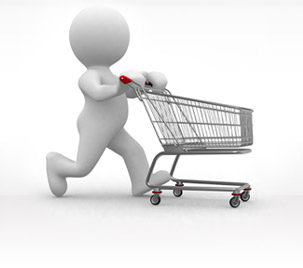 There are three types of shopping search engines according to Bowler:
Commission based model
Referral fees model
No-charge model
With a commission-based site, the whole transaction is completely done on the original site. You pay a commission for every sale from the site. An example of this model is Amazon.com.* (link) With a referralfee model shoppers may search and view products at the shopping engines, but ultimately, they clicking over to the client site to complete the transaction. Then there is the no-charge model Froogle*(link) is an example of the no-charge model".
Each shopping comparison site accepts data feeds in a slightly different format, uses a slightly different naming convention, Web Design Company Chennai and a different specification for its data feed format. They also have differing inclusion policies - usually some form of fee for inclusion or PPC (Froogle is the exception - it's free). Differences apart, the data feeds typically require URL, click-through URL, title, description, body copy and keywords.
For further information on our Shopping Feeds Services Contact us Today!

Ultimate Creators is an innovative Web Design Company Chennai that has been associated with Search Engine Genie,specializing in Web Designing, Logo Branding,Search Engine Marketing, Search Engine Promotion and Search Engine Ranking Services
Ultimate creators is the height of creativity when it comes to web designing, logo branding with a touche of excellence added to your product you can be assured of the ultimate creation in the World Wide Web. If you wish to market yourself in the web you can opt for the seo package which provides you with the options of search engine marketing, search engine promotion and search engine ranking services. For ultimate creations look no further than ultimate creators